Beta - Available tomorrow! 06/02/2015 |

1326

komentarze
Hello Councillors,
Since last week and during the whole weekend, our team did their best in order to improve the build and implement hot fixes for major issues, that could have tainted your gameplay experience of MMH7's Beta (more information
here
).
We did some great progress over the last few days and today we have the pleasure to come back to you with an important update…
---
Might & Magic Heroes VII's Closed Beta will be available tomorrow (June 3rd) at 2pm CEST and will last until Wednesday 17th 2pm CEST!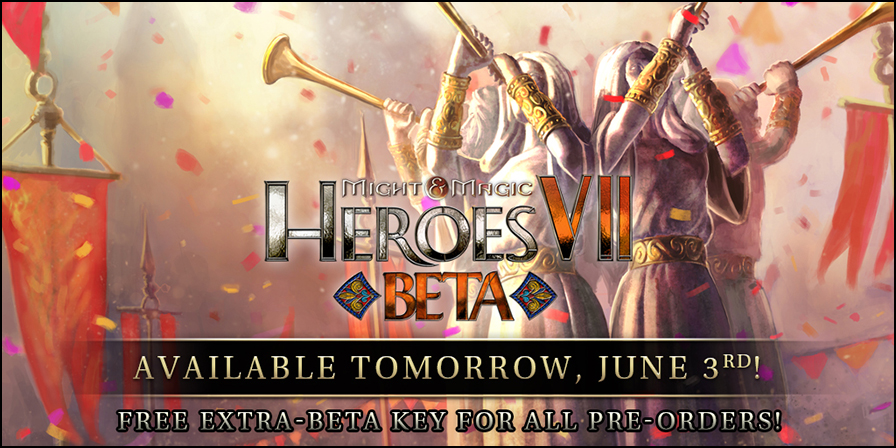 ---
To thank you for your support during this difficult time, we also decided to offer an extra beta key to every player who pre-ordered the title. Enjoy sharing this with a friend!
To claim this key, you just need to login to your Uplay account on June 3rd (on the website or directly on the uPlay launcher)
before Midnight CEST
. An email will be sent to you on Thursday with your extra key. If you don't receive your key or aren't able to connect on Wednesday, you can still claim this extra key at any time during the beta from our
Customer Support service
.
Everything is set, we are now waiting for you, Heroes and are looking forward to your feedback tomorrow!
Yours truly,
The M&M Team.