A special announcement 12/09/2014 |

939

komentarze
Dear Councillors and Heroes fans,


With the end of the year approaching, we are coming close to a key milestone for the Heroes saga. Indeed, as many of you already know, this year marks the 15th anniversary of the acclaimed Heroes of Might & Magic III – The Restoration of Erathia but also the upcoming 20th anniversary of the Heroes saga!


To celebrate those great events, we decided to fulfil a great project we have been thinking of for many years now. Last year we identified a competent partner to work with (aka DotEmu) and started to give birth to a new experience for all the fans of Heroes III – Restoration of Erathia!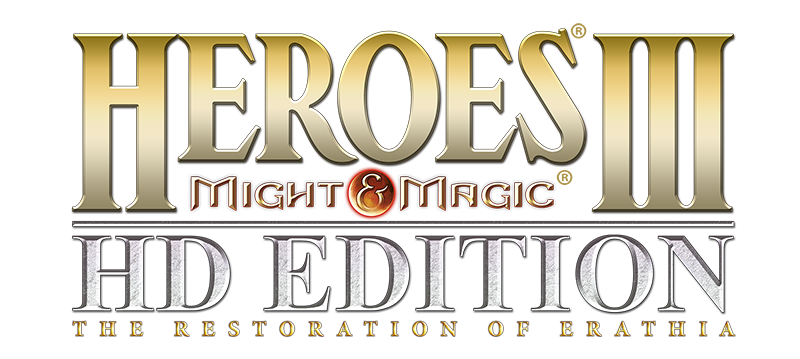 Heroes of Might & Magic III – HD Edition will be available on 2015/01/29 on Android tablets, Ipad and PC!


As Heroes fans ourselves, we know that nothing we could have done on this title would have surpassed the original game and this never has been our intention since the beginning of this project. Our objective with HOMM3 – HD Edition is to offer a new way to experience Heroes III on iOS and Android, alone or with friends thanks to the acclaimed hotseat mode (no more boring long train journeys!). To also please our PC fans we have worked on a Steamworks version of Heroes 3 RoE! If you want to try the game after all those years, play it again in HD and benefit from Steam multiplayer features, this version is made for you!
---
Community team note: But why only RoE? To understand the origin of the project and its development we need to go back to 2003. At that time we asked New World Computing to retrieve their archives for all the Might & Magic titles. We found tons of documentation and data but regarding Heroes III we had nothing but the usable source code of Heroes III Restoration of Erathia.
---
Please take note that this article is an exception due to a special announcement and this website will continue to focus on M&M Heroes VII. For more information about Heroes III – HD edition, please visit official page on
http://bit.ly/homm3-hd
and M&M Facebook/Twitter accounts.