Skills: Exploration, Leadership & Warfare 05/18/2015 |

903

commentaires
Hello Councillors,

Today let's conclude the presentation of Might Skills with the remaining 3 of them: Exploration, Leadership & Warfare.

Offense & Defense are wise choices but they aren't the only path your Hero can follow to become a powerful leader or strategist.

With every new rank in the skillwheel you will be able to unlock:
Exploration: Increases the hero's movement by X per day.
Leadership: Increases Leadership by X (adds to creature morale
Warfare: Upgrades warfare units to next level
The skill effects are cumulative!

Exploration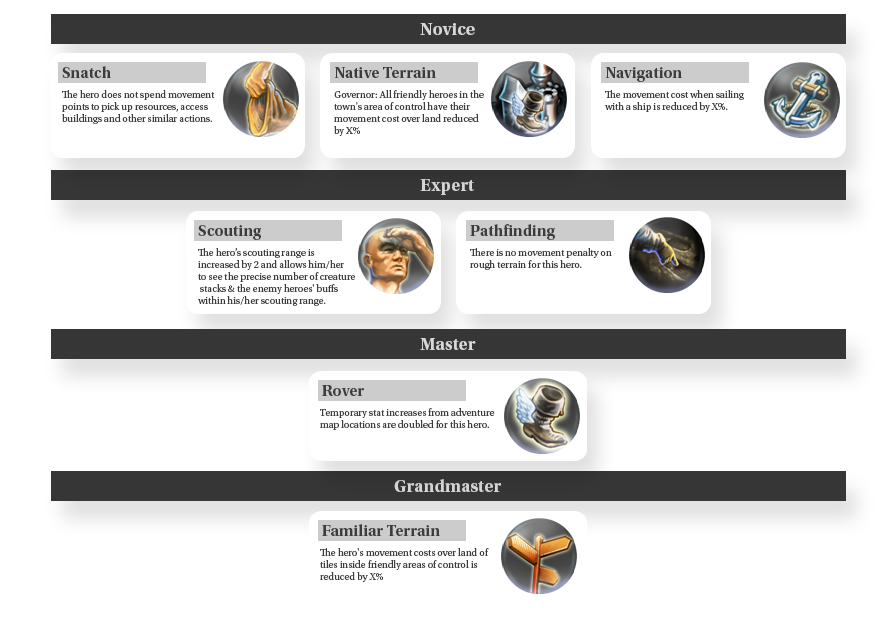 Leadership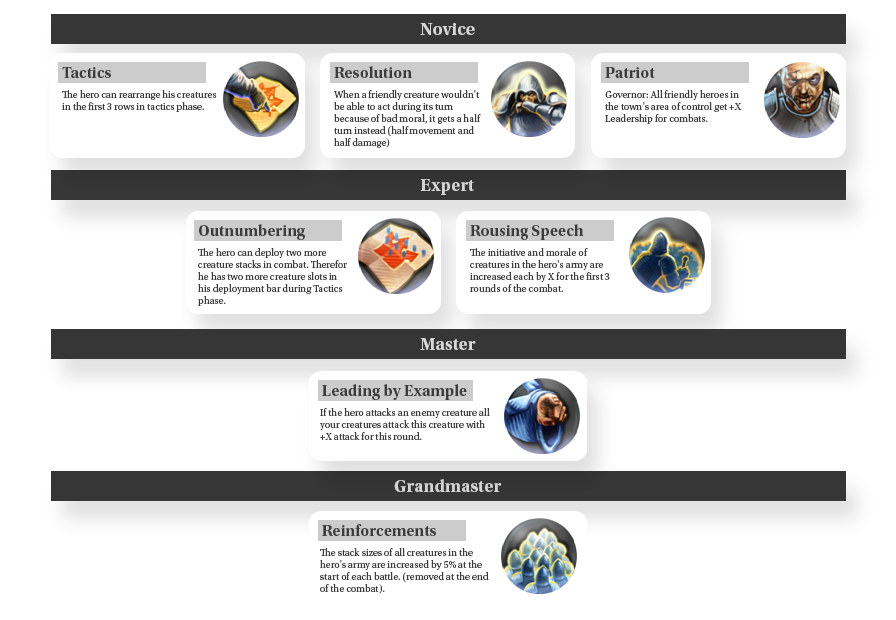 Warfare