Necropolis Update & important information 02/19/2015 |

3582

commentaires
Hello Councillors,
As you may have discovered, the Necropolis update is now live:
https://mmh7.ubi.com/en/factions/necropolis

On this page, you will be able to discover CURRENT concept arts and animations of the Necropolis creatures.
Important information:


Today we decided to share with you our decision regarding Necropolis topic. As mentioned previously, we discussed internally the possibility to rework the 2D/3D designs of 1 or 2 creatures of the faction (see here for more information:
https://mmh7.ubi.com/en/blog/post/view/necro-a-word-from-the-team
)
Creating new models for a creature is a costly and time consuming process. Indeed, this could imply severe impact on various aspect of the game (gamedesign, animations, campaigns, etc.), that is the reason why we took the time to estimate the cost and impact on game progress.
Nevertheless, the different actors of this development agreed to operate changes on two creatures design: The Lich & the Vampire.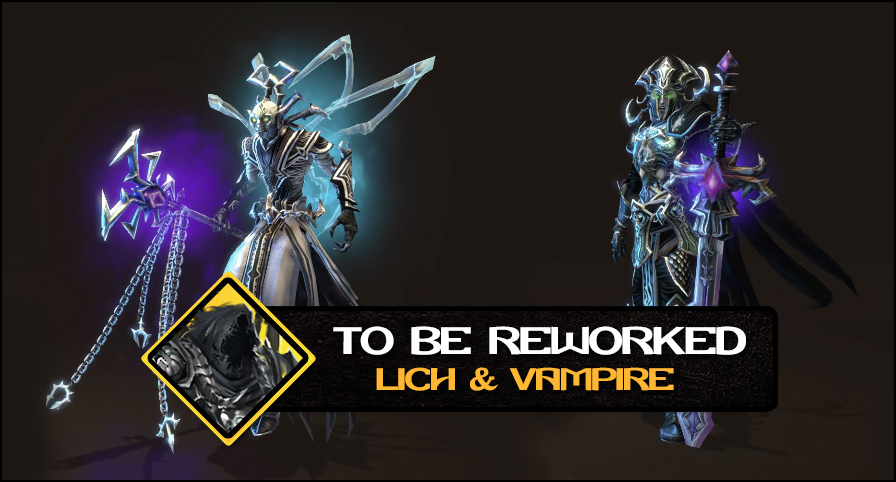 We hope this decision was for the best of the game and the community.
Stay tuned for more information about this topic in the upcoming weeks.
The M&M Team.