NECROPOLIS LINE-UP REVEAL, P2-3 01/23/2015 |

6247

commentaires
Hello Councillors,

Following yesterday's website maintenance, we decided to finish the week by revealing all the remaining creatures of the Necropolis line-up!

In this article you will discover all Elite and Champion creatures of the Necropolis line-up. This time, we used their non-upgraded version as illustration. The first article, dedicated to the Core unit, has also been updated for better quality screenshots.

We would also like to time the time to explain the meaning of both purple and green colours in this line-up. In Heroes VII factions won't have as strong colour schemes as in Heroes VI, but we sometimes use specific colours because they are associated with the magic schools of Ashan:

"Neon" Green: this colour is associated with Necromancy and the Namtaru Venom, and is therefore still present in the eyes of Vampires and Liches.
Purple: this colour is associated with Dark magic, and touches of it are present on weapons and creatures imbued with this particular type of magic.
It is now time to raise the curtain for the Necropolis creatures and announce you the great return of the Bone Dragon. Moreover, we are pleased to finally be able to unveil one of our new favourite champion creatures: the Grim Rider!

ELITE 1 LAMASU
Kaspar's comment: "My good friend Yashar is the 'humble embalmer' who found how to revive mummified Lamasus. They contributed to the Demons' defeat during the wars of the Second Eclipse."
ELITE 1U PLAGUE LAMASU
Kaspar's comment: "As a healer, I cannot condone the use of Plague Lamasus. They are one of the reasons I eventually left Heresh."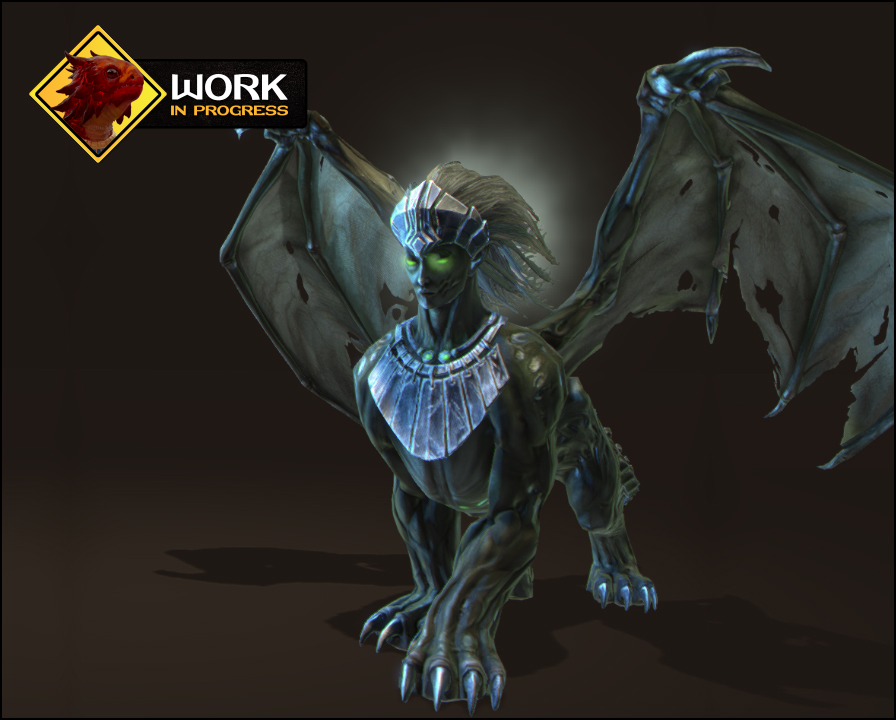 Lamasu
ELITE 2 LICH
Kaspar's comment:
"The Inquisition would tell you Liches are evil sorcerers who are twisting Asha's laws for their own gain. Yet I am a Lich myself, and it is the desire to have the time needed to comprehend the wonders and mysteries of Asha's creation, to become a better healer, that drove me to choose Undeath."
ELITE 2U ARCHLICH
Kaspar's comment:
"…That said, power-hungry Liches and Archliches definitely exist. Sandro, the so-called 'Great Lich', comes to mind. But he has rejected the ways of the Spider Goddess in favour of another source of power. What he has become might be much more dangerous than anything found in Heresh. Would I call him 'evil', though? Good and evil are such Elrathian concepts…"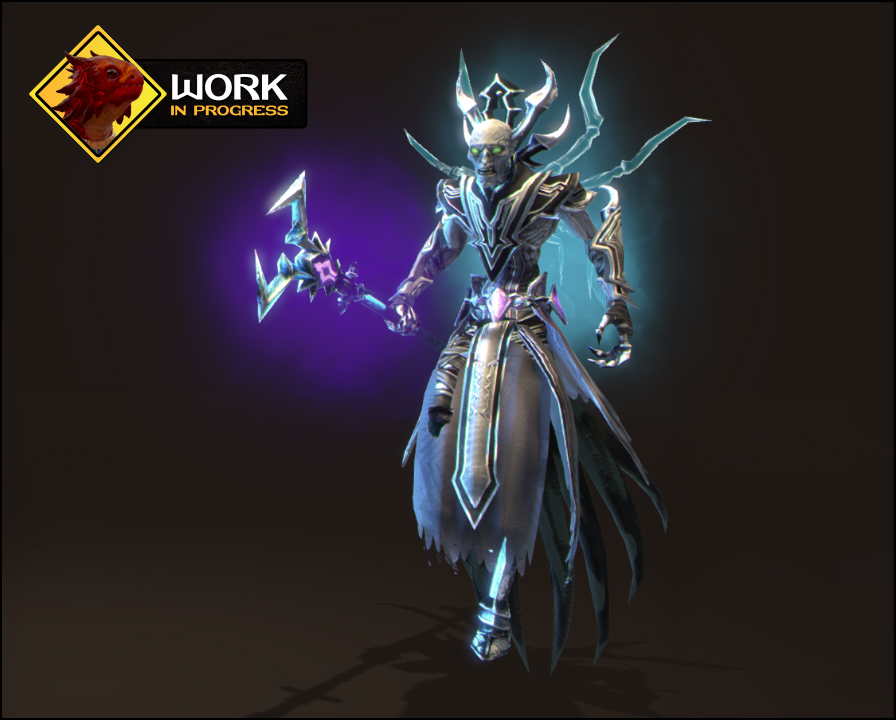 Lich
ELITE 3 VAMPIRE
Kaspar's comment:
"Vampires become what they are by drinking Namtaru Venom, but there is also another way. Only the highest-ranking and most powerful Necromancers master this 'Ritual of the Night', which can forcibly return a soul into its recently-deceased corpse. The soul must be willing to return, though, or there's a chance the reborn Akhkharu will be a bloodthirsty monster..."
ELITE 3U VAMPIRE KNIGHT
Kaspar's comment:
"The most zealous Paladins of Elrath would resent calling these Undead warriors 'knights'. They haven't met Sir Jaywoods, gallant and chivalrous from the point of his boot to the tip of his sword, and yet fully and truly dead. Last time I heard about him he had even embarked on some heroic quest in faraway lands!"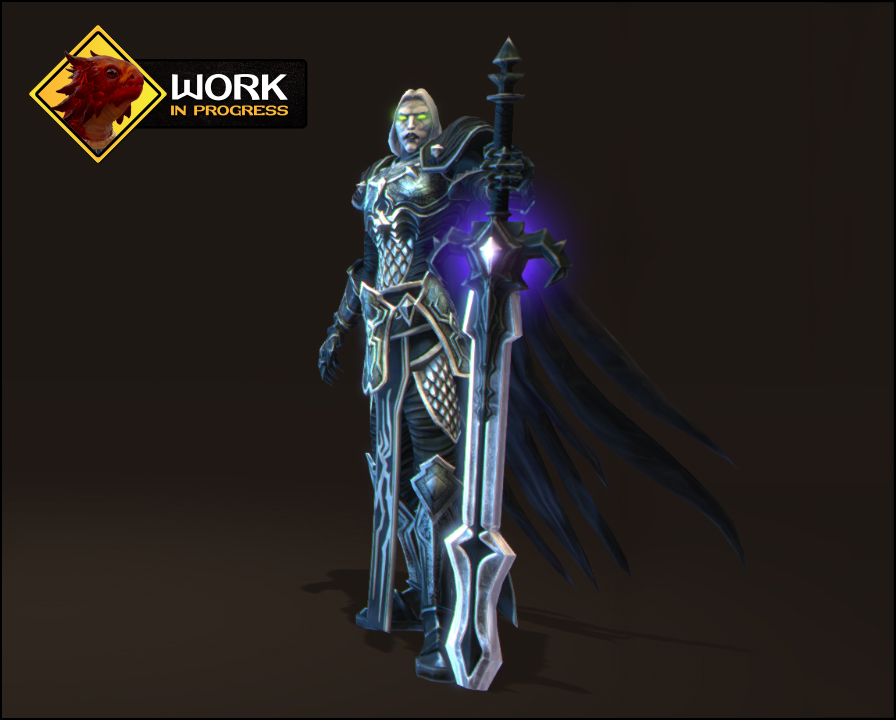 Vampire
CHAMPION 1 BONE DRAGON
Kaspar's comment:
"I've witnessed incomplete Bone Dragons 'cannibalize' other corpses in order to find the raw materials needed to replace their lost parts. Most of the time the awakening beast will meet its needs with the bodies lying about on the battlefield upon which it found its demise…"
CHAMPION 1U SPECTRAL DRAGON
Kaspar's comment:
"The great Archon Belketh, the Angel of Death, was the first to discover how to bind a Spectral Dragon using a Circle of Submission."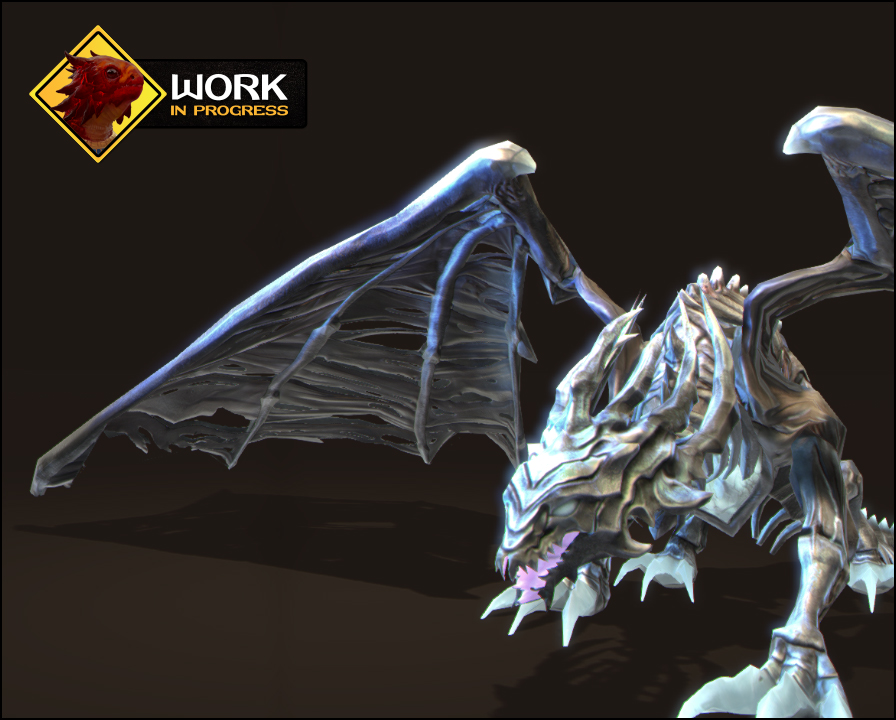 Bone Dragon
CHAMPION 2 GRIM RIDER
Kaspar's comment:
"Even the bravest Orc warriors tremble in fear when the Grim Riders enter the battlefield."
CHAMPION 2U GRIM REAPER
Kaspar's comment:
"Sometimes, when night descends on the Academies of Magic, nervous students tell stories of the Grim Reapers, how there's actually nothing under the hood, how they have become Wraiths, beings of pure Death and Darkness. The Acolytes laugh and shrug it off, but they keep a lit candle in their room afterwards. Just in case…"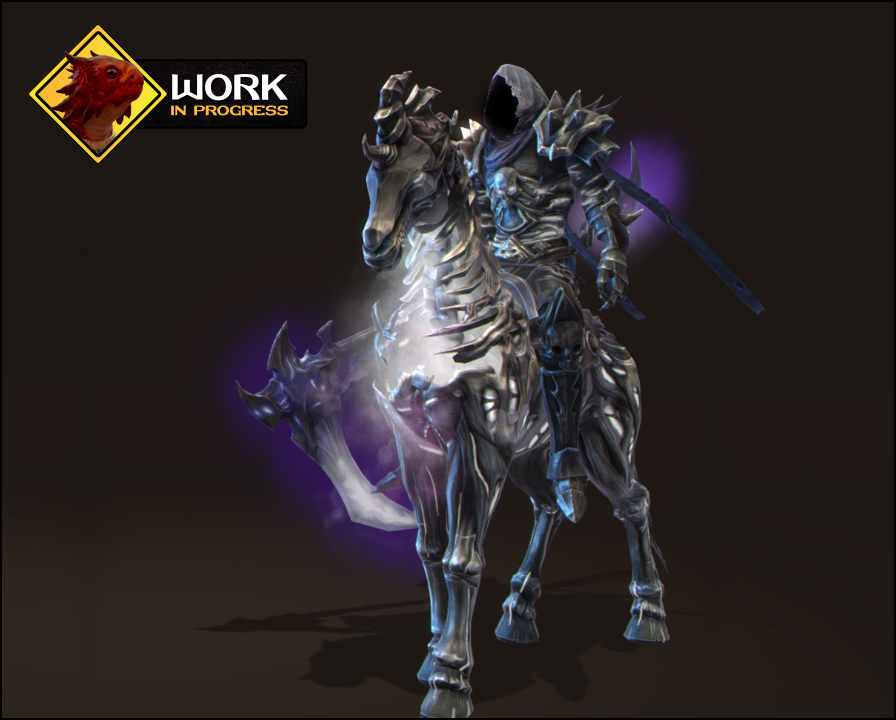 Grim Rider