Patch 1.7 announcement 01/22/2016 |

525

comments
Hello Heroes,

Today the Might & Magic team is glad to announce to you the upcoming availability of Patch 1.7, to be released in early-February.
In addition to the first Campaign of the Lost Tales of Axeoth, this update will also provide several fixes for the game and especially related to the multiplayer experience with the introduction of automatic port forwarding and various out of sync fixes.

Let's have a quick look of what is coming next with this new patch! More elements and details to be shared with full release patch log.
1. The Lost Tales of Axeoth: Unity
More info to come!
2. Level-cap Removal
Many of you have been asking for it since the announcement of the game, we are pleased to announce that the level cap in all skirmish map (not available on Campaigns or Scenario maps) will be removed with Patch 1.7.

New maximum level for Heroes is now set to 999!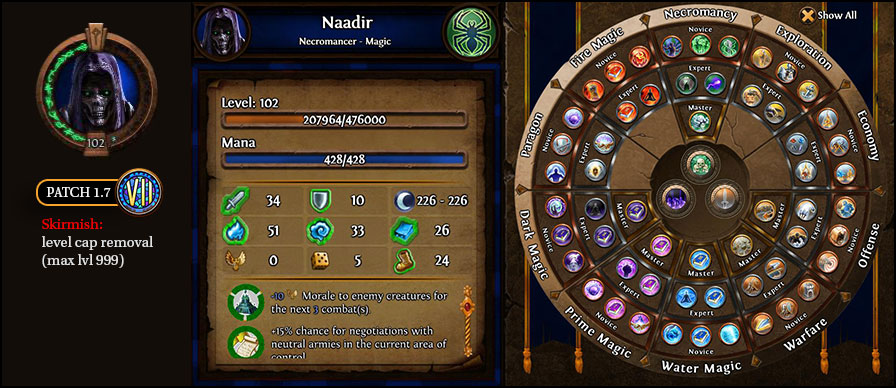 3. Main Menu reorganisation
With the additional elements populating the main menu, we decided to offer a new disposition to improve visibility and readability of this one. All single and multiplayer modes are now separated and the option button is back on main layout.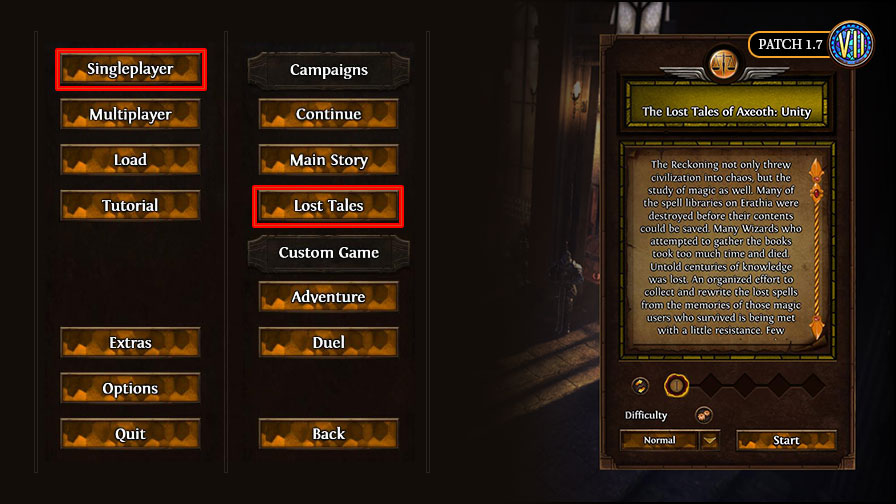 4. Online Connectivity Improvements
The team is continually working on out of sync issues and this patch will provide a new batch of fixes for those ones (more details to come with full patch note).
Moreover, 1.7 will introduce STORM (already mentioned on
https://mmh7.ubi.com/en/blog/post/view/patch-1-6-announcement
), allowing better connectivity between players but also a NAT indicator to make sure your network is properly setup for online experience (port forwarding, router security policy etc.).
5. Additional elements
Finally, this patch will also provide other improvements and fixes to be detailed at release. To name but a few:
Some balancing.
Additional keybindings.
Editor Improvements.
Bug fixes
Etc.
As always, please be aware that we are reading and noting your feedback and we will continue to support the game to improve your Heroes experience.
Best
The M&M Team